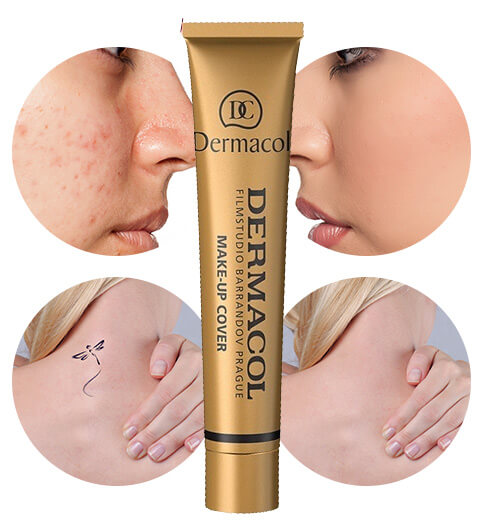 Made in Prague, Dermacol Make Up Cover Foundation is regarded as the best full coverage foundation in the world. The product has been getting attention from people from all over the world. It is a popular product which was developed way back in the 1960s and is still going strong.
Dermacol has made a solid reputation and name of its own in the beauty industry. It is trusted by millions of people worldwide and is even used by celebrities. You can find adverts and reviews about the product on famous portals such as Amazon and Youtube.
So how does Dermacol actually work? But before that what are the common skin problems that people face these days that prompt them to use a make-up cover foundation like Dermacol? Let's take a look.
Skin Imperfections that Require Attention

Most of us want flawless and beautiful skin. Even if we don't wake up looking beautiful in the morning, we want to look our best when we go out. In an attempt to look beautiful, we use a variety of products on our face. But unfortunately, the majority of them don't have the power to hide all of our facial imperfections.
In fact, a formula that works on multiple imperfections is rare. For example, if you are facing issues like dark circles and blemishes and also have scars on your face that resulted from an injury, you may not be able to find a product that will help solve all the issues at once. This is why some women have lots of options in their make up arsenal to help them fight their skin imperfections. Here's a look at some examples.
Dark under eye circles – these usually result from lack of sleep and stress. In some cases, dark circles may be hereditary.
Blemishes – some types of blemishes such as cold sores are caused by viral infections. Others can be due to sun exposure, poor diet, clogged pores, genetics and medication.
Acne – this type of skin condition is caused when the hair follicles become blocked with dead skin cells. In some cases, it also causes blackheads, pimples and whiteheads which appear on the face, shoulders and forehead.
Age spots – also known as dark spots, they can be caused as a result of overproduction of melanin. Some possible causes of age spots include sun exposure, tanning beds and skin aging.
Redness – facial redness may be caused by a range of problems and skin conditions. Some examples include sun damage, acne, seborrhoea and rosacea.
Dullness – dull skin tone mainly results from poor circulation of blood. Some of the factors which can contribute towards skin dullness include dehydration, poor diet, smoking and excessive alcohol consumption.
What are the Benefits of Using Dermacol?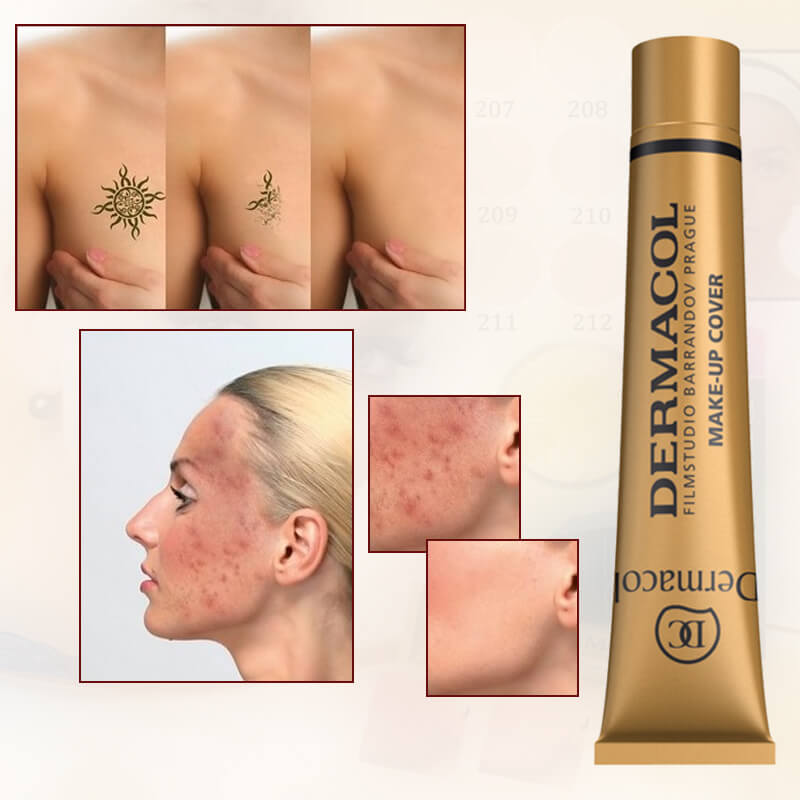 Dermacol is a clinically tested, make up cover foundation which works exceptionally well against all kinds of skin imperfections. The product provides perfect coverage and corrects unpleasant marks and spots on the face. Whether you are suffering from skin redness, dullness, acne, dark spots or circles, this product can hide all the blemishes, making your skin look lighter, flawless and beautiful.
Apart from the face, it can be used on the body as well as a corrector for skin pigmentations, scars, tattoos and unsightly spots. Dermacol make up cover foundation lightens the skin tone which makes them perfect for photoshoots and special occasions.
How To Use and How to Apply? What are The Tones?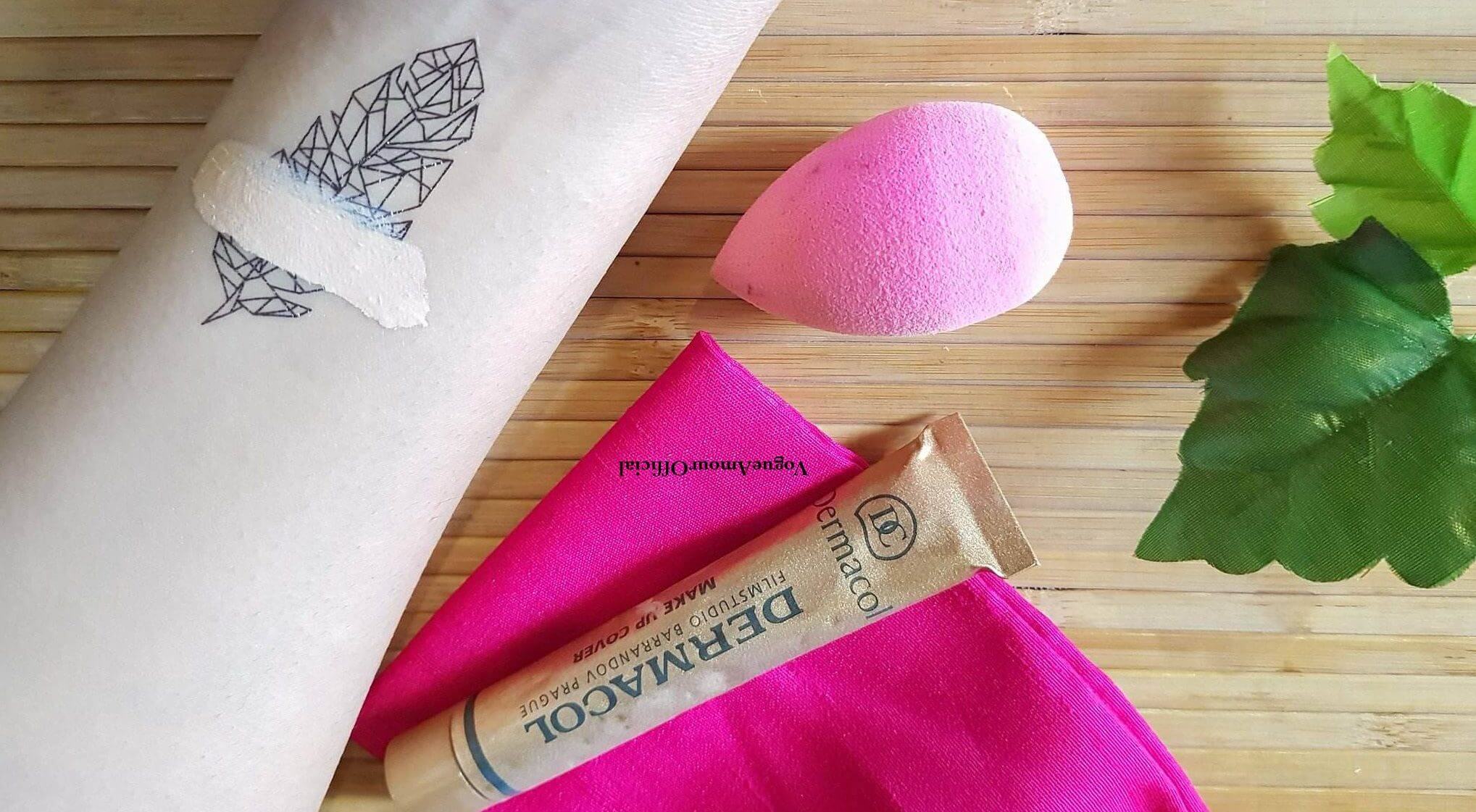 It is extremely important to choose a color shade that will compliment your skin tone when you are ordering the product. If you choose the right shade, you will be able to achieve the desired results.
To apply the foundation, all you need to do is to take a small quantity on your fingertips and spread it on your face evenly. You should make sure that your blemishes and imperfections are hidden perfectly when you are applying it.
The foundation provides full coverage and since it has a rich consistency, it doesn't fade away easily. Therefore, you will not have any problems when you are wearing it for parties and special occasions. Your skin will feel younger, brighter and more radiant when you have the cover foundation on. Plus, it will hide away all your imperfections, making you feel more beautiful and confident.
After applying, you will achieve a natural looking finish for your face. It will have a velvety matte appearance which will give a glow to your face. You can choose between 3 Dermacol tones – 222 Nude, 223 Natural and 224 Beige.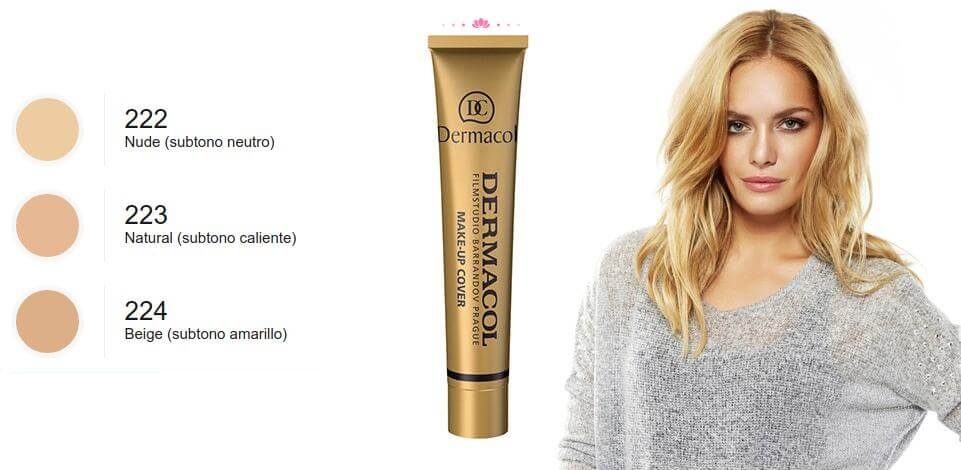 Reviews, Opinions and Comments About The Dermacol Make Up Cover Foundation
The internet is packed with reviews, feedback and opinion about Dermacol Make Up Cover Foundation. There is no doubt that it is a favourite product for many beauty conscious women today. The fact that it can be used to cover tattoos and injury scars make it appeal to men as much as it does to women.
The thousands of positive reviews that can be found on blogs and forums only suggest that Dermacol is the ultimate product for complete coverage against skin imperfections. Even skin care specialists and beauticians from around the world recommend this product because of its effectiveness at restoring women's beauty.
What is The Dermacol Price and Where to Buy?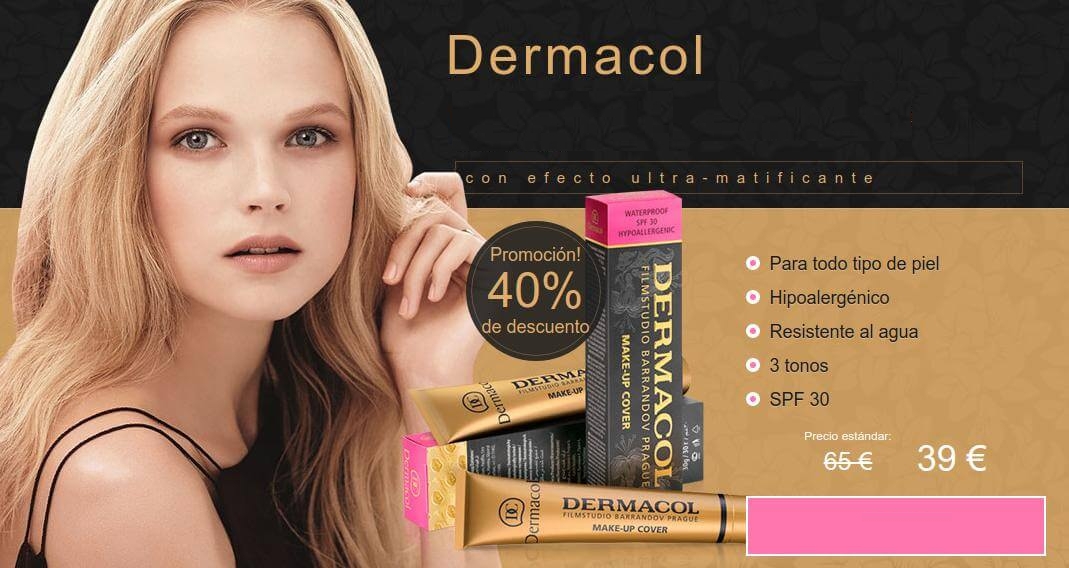 You will be amazed to know that for a limited time only, you can purchase a tube of Dermacol Make Up Cover Foundation for only 39 Euros. After the promotional period is over, one tube will cost you 65 Euros.
So if you want to try out this unique formula at almost half the price, you must order today.
The manufacturers suggest that you purchase Dermacol Make Up Cover Foundation through their official website only. Due to the reason that there are many fakes popping up and trying to take advantage of its popularity, it is advisable that you place an order directly with the manufacturers.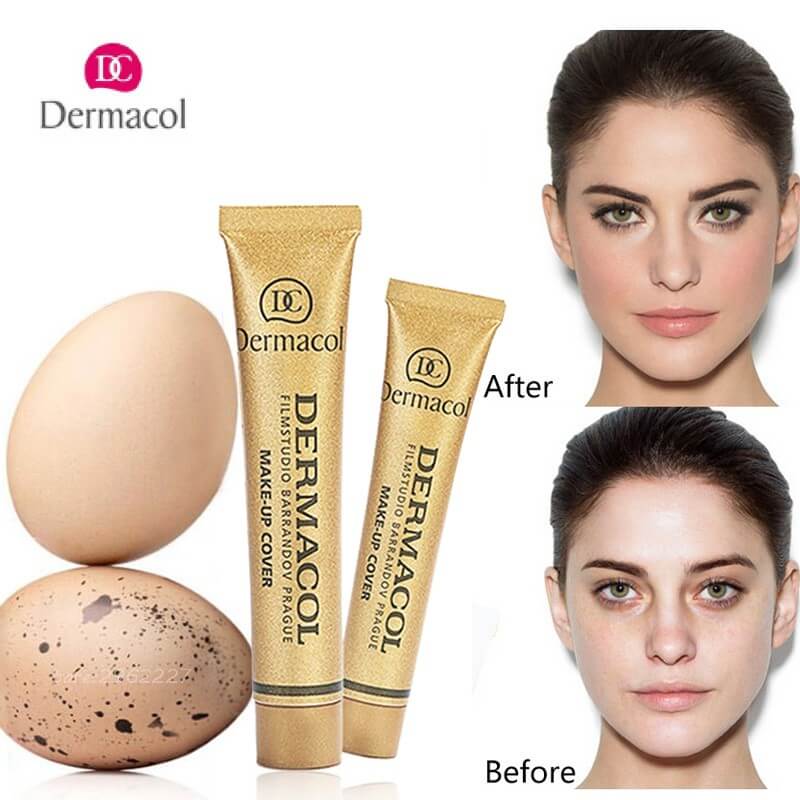 The order form is available on the top right hand corner of the website which you can fill out and submit to them. Once they receive your order, they will call you for confirmation, after which they will arrange for delivery via courier. You can pay when your order is delivered to you. Delivery time is usually around two weeks depending on your location.